A generous and tasty breakfast is served in the morning.
On the menu, local products, and as much as possible organic : fresh fruit juices, pastries and homemade organic sourdough bread, homemade waffles, honey from Normandy or Picardy, jams made with berries from the garden, seasonal fruit from our orchard as soon as possible, and of course, good boiled eggs from our chickens.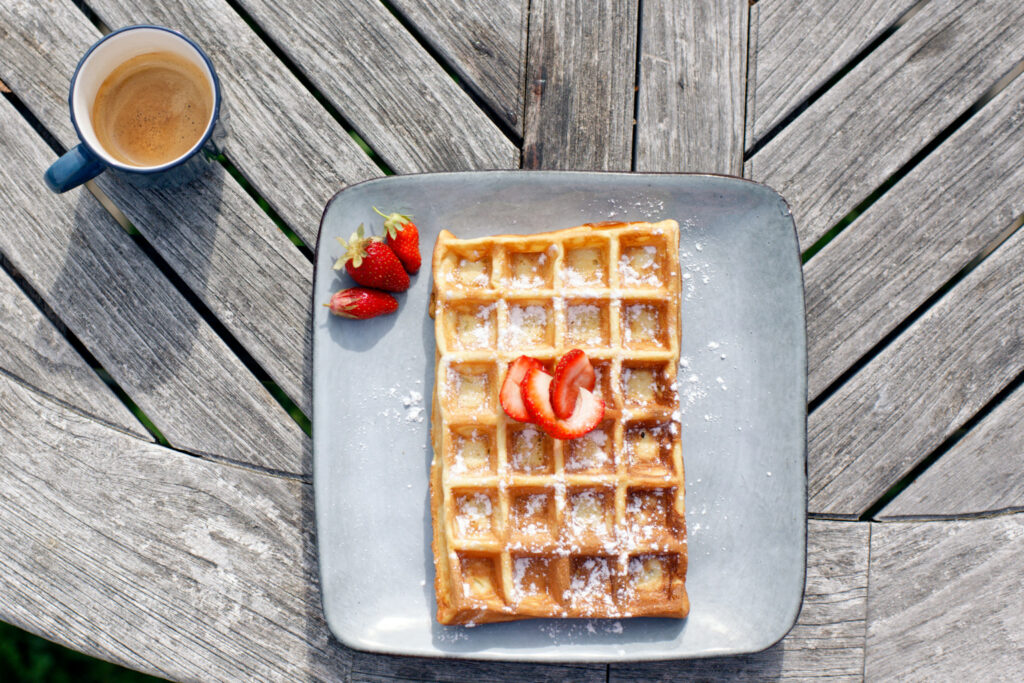 Breakfast is served in the garden by the river in fine weather.
In winter, you can enjoy it by the stove.